To be printed 04/02/10.
Hurrah huroo, awards season is upon us! Celebland has spun into its usual red carpeted frenzy, with listers A to Z dusting off their black tie and practicing their gracious loser faces. Of course, what this means for the other 99.3 per cent of the population is either a) nothing, or b) entire mornings spent at work loading up galleries on gossip websites and wondering if Taylor Swift is really human.
As my own attendance at the ceremonies is going to be sadly lacking (I have some serious foot filing to do those nights), I've decided to host my own instead. So hello, and welcome to the 2010 Bravos, coming live to you from my North London kitchen*. Tonight, we're celebrating the good, the bad and the creepy of the past year in entertainment. Under your seats you will find a goodie bag from our sponsors, including a half eaten Special K bar, an N-power gas bill and a sock. Without further ado, let the awarding begin!
Best Male: David Tennant. For making sci-fi sexy and Catherine Tate likeable. And for being on two 'live' programmes at once this Christmas, proving he really is a timelord. LA had better appreciate this export.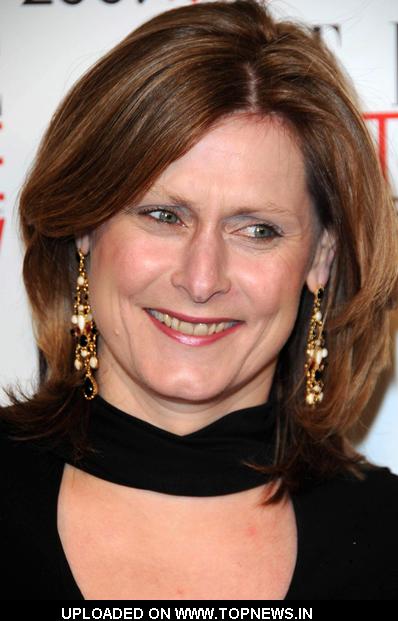 Best Female: Sarah Brown. One part superwoman, one part headteacher and one part my Mum, she has overtaken Fern Britton and Marge Simpson as the thinking woman's role model of choice. A feminist and philanthropist with a nice line in tailored dresses, Mrs Brown doesn't even mind being photographed next to Naomi Campbell. Nice try, Sam Cam, but 1,120,760 Twitter followers can't be wrong…
Best New Word: "Gleek". Runners-up include "jeggings" and "tweeple".
The Jedward Award, for Hair Experimentation: Dannii Minogue. Is it a bird? Is it a plane? Is it a detailed small-scale replica of the battle of Agincourt? Trouncing Cheryl's wardrobe hands-down, Danii's hair became the most compelling reason for watching X-factor, as her stylist slaved tirelessly each week to bring us something bigger, better and more hurricane resilient than everything that had gone before. We can only hope baby Minogue is born with a full-size frohawk.
Least Shocking Celebrity Conversion of the Year: Peaches Geldof. She is now, like, totally a scientologist. Congratulations, L. Ron. She's all yours.
Most Disturbing Advert: Evian. Is there anything creepier than those rollerskating babies? Also a notable failure as an advert, as the sight of the hip-hop-dancing infants does not prompt one to reach for a mineral water, but for the nearest dry gin.
Scariest Celebrity Transformation: Hannah Waterman. Who has not only shed half her body weight and an entire husband, but also basted herself in gravy browning and brought back cycling shorts. Heat magazine should feel very bad about this one.
Worst Thought-Out Brand Name Decision: The iPad. Whether Apple's focus group was entirely made up of bachelors, monks and seven year old boys, we are yet to confirm. But the conclusion can safely be made that no woman was consulted in the naming process, because no woman would have heard the name without immediately picturing a sanitary towel with a plug. Experts are advising that we wait a year, until the updated iPad Maxi Flow Fresh goes on the market.
*The Bravo Awards would like to state that it has no affiliation with the television network of the same name. Or the cartoon character. Or indeed the bestselling Andy McNab novel Bravo Two Zero. Thank you.